It's nomination time for our 8th Annual Heart of Gold Award and a wonderful opportunity to nominate the special individual you know! Each year, the LaGrange County Community Foundation accepts nominations to identify and recognize individuals in LaGrange County who have made an extraordinary commitment to volunteerism and serving others. The Heart of Gold Award honors LaGrange County citizens who embrace a volunteer spirit and unselfishly serve others.
The special individual will be chosen based on qualities that reflect their selfless acts of kindness, even in challenging situations, to help individuals and the community take advantage of opportunities and create positive change. Nominations will not be accepted from family members nor for prior recipients of this award.
Nomination deadline: Monday, August 28, at 5 p.m.
Click here to download a nomination form
For your convenience, Heart of Gold nominations can also be submitted below in our online form.
Previous Heart of Gold recipients include: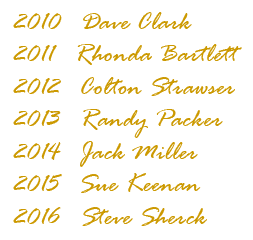 All of the nominees, along with a family member and the individual that made the nomination, will be invited to attend the 2017 Heart of Gold program in fall 2017. Each individual will be recognized for their positive influence in our community. The Heart of Gold recipient will be given the opportunity to direct $1,000 to a charity from an approved charitable organization list.
Our goal at the LaGrange County Community Foundation is to recognize and encourage efforts made by everyday citizens of LaGrange County to improve our community and inspire others to join in this effort.