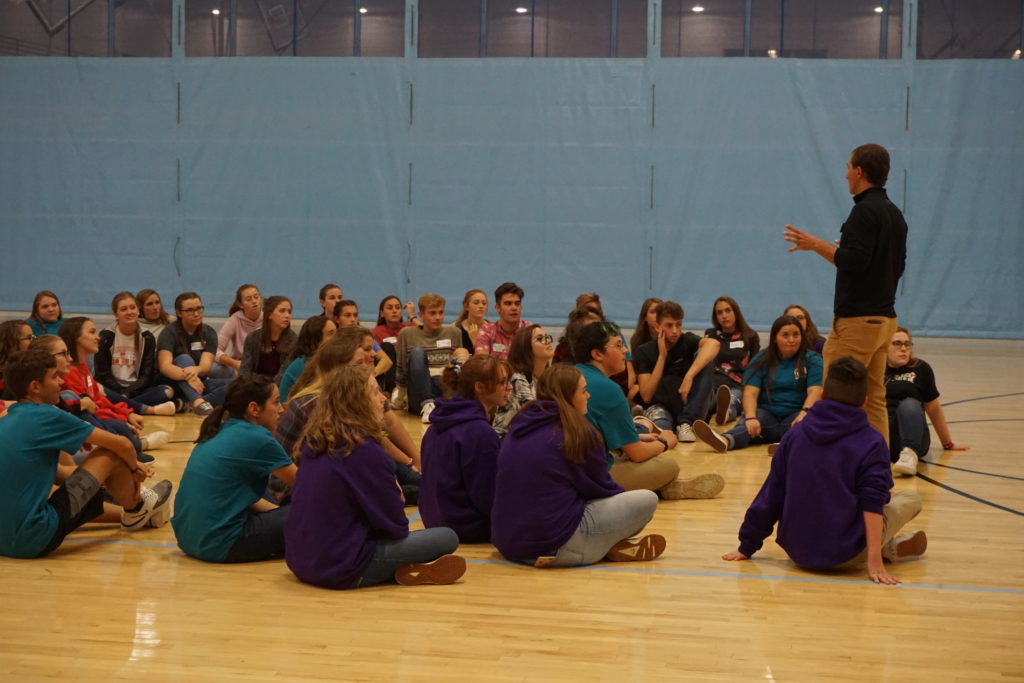 On Friday October 11, 2019 fifty kids from Lakeland, Westview and Prairie Heights attended the LEAP event held at Lakeland High School. LEAP which stands for Leaders Excited About Philanthropy is an event that takes place every other year. This year did not disappoint. The day was filled with guest speakers, community service, breakout sessions and hands on projects.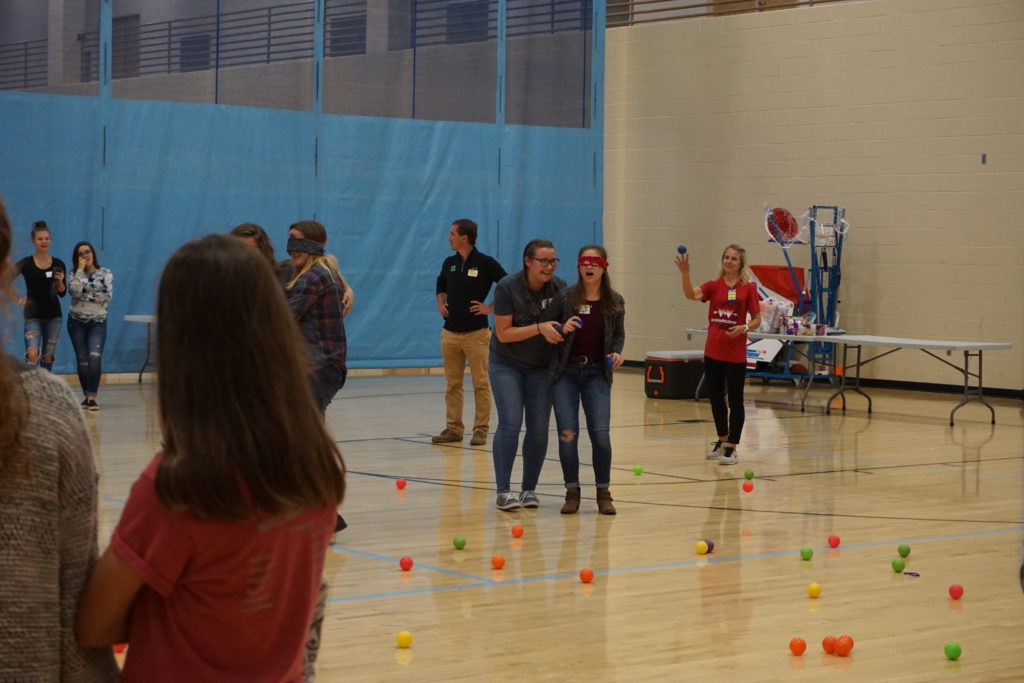 Matt Dice from Purdue Extention discussed leadership and how people can be influenced. He had some helpful interactive excersices that really solidified his message.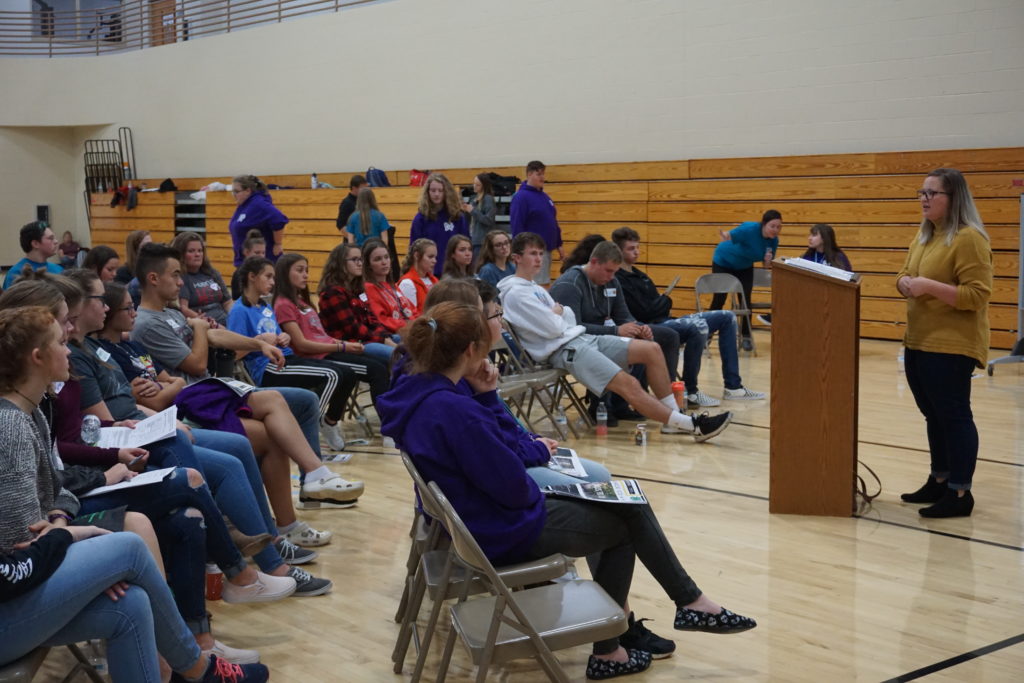 Octavia Yoder from the LaGrange County Community Foundation provided the group with insight on how foundations work as well as career options in philanthropy.
The group was also able to visit a local nursing home where they interacted with residents. They also created postive posters to take back to their schools to hang in the hallways to promote positivity as well as small gifts for custodial staff.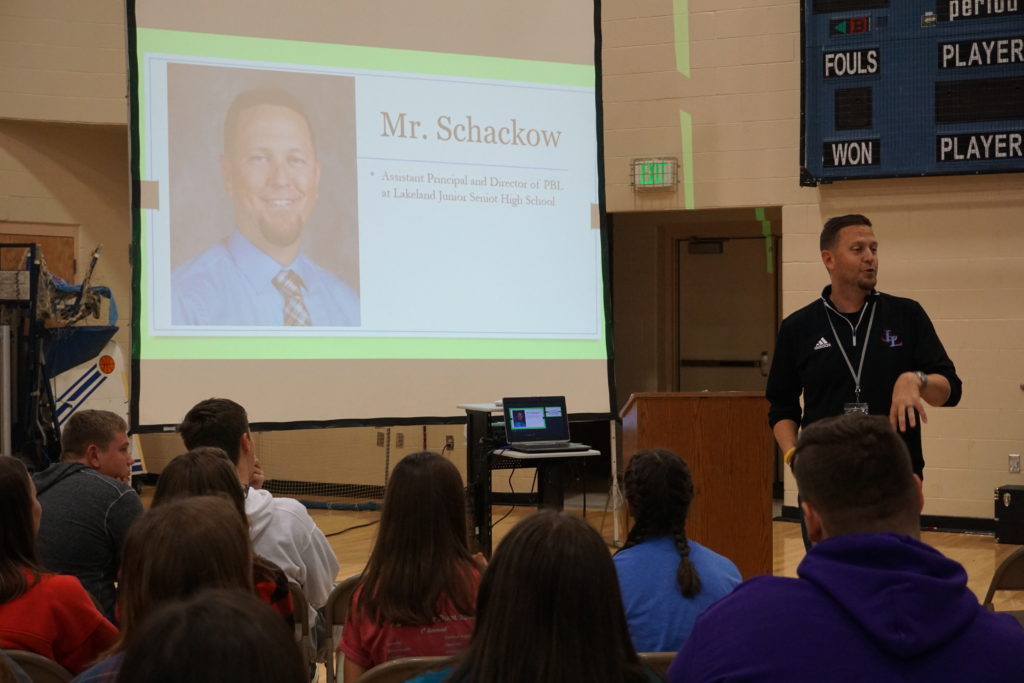 Jason Schackow from Lakeland High School contributed with tips on positive leadership skills.
Lydia Tremaine, Miss Indiana 2019 was also in attendance with words of wisdom on confidence.
LEAP encourages students to become leaders in their schools and communities. Ana Wahll, member of LIFE, stated the "…favorite part of the day for students was the community service."
LIFE group would like to thank all of the students who attended the event, guest speakers, community organizations that attended and the LaGrange County Community Foundation for their continued support.
Help support LIFE by giving to LIFE Endowement Fund.