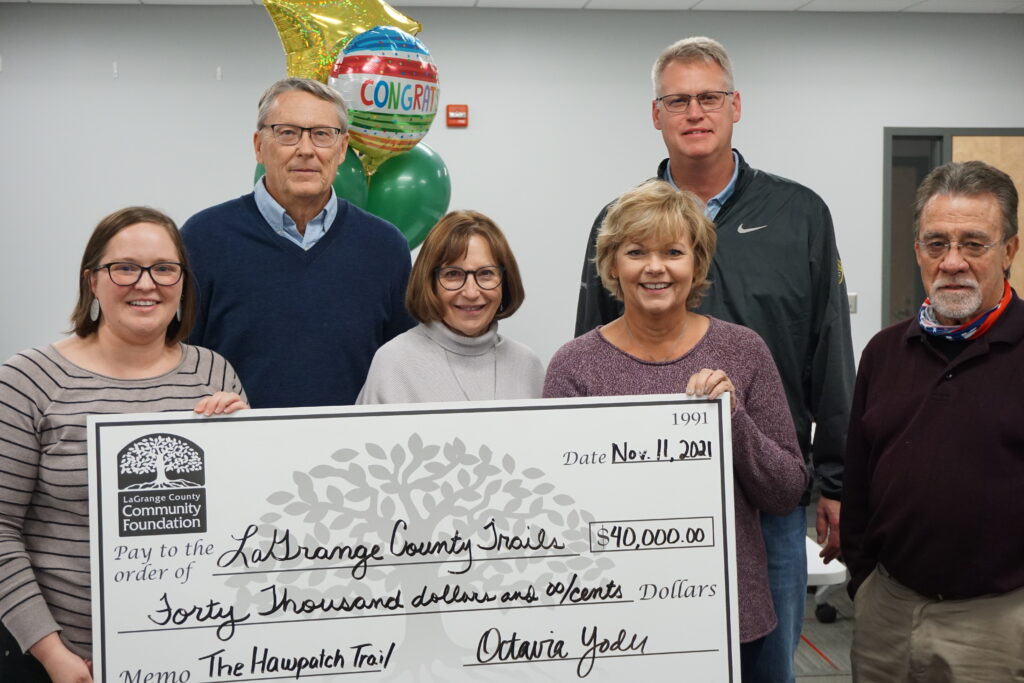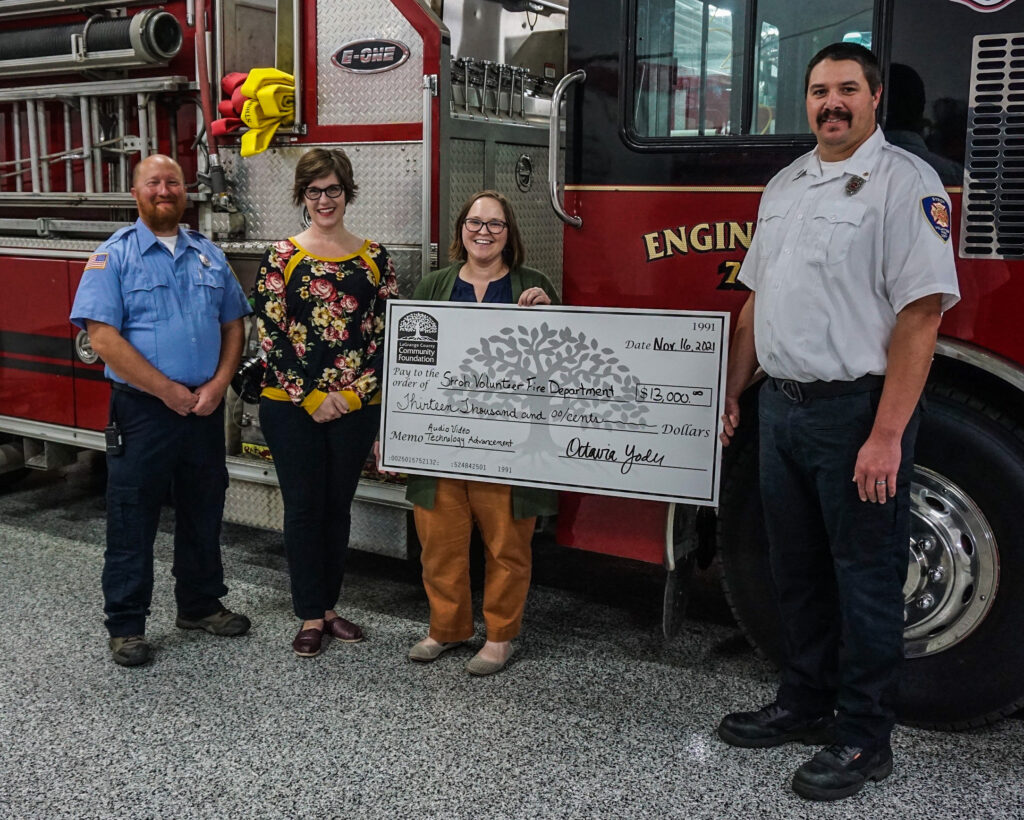 The Community Foundation awarded $78,439 to seven nonprofits during its 2021 Fall Community Impact Grants cycle.
The grants will address community needs in recreation, education and health and human services.
"Some of the grants will support the development of the recreational Hawpatch Trail in Topeka, training and technology equipment for the Stroh Fire Department and the development of baseball and softball fields at Spreuer Park in LaGrange," said Octavia Yoder, Executive Director.
"All of the nonprofits are providing important services and programs to the LaGrange County community. We are thrilled to support their efforts as they seek to improve the quality of life and help meet critical community needs," Yoder added.
The 2021 Fall Community Impact Grant recipients include:
LaGrange County Trails Inc., The Hawpatch Trail, development of the trail, $40,000;
Stroh Volunteer Fire Department, Audio Video Technology Advancement, update technology including conferencing equipment and computers for ease of filing reports and access to virtual training and conferences, $13,000;
LaGrange Baseball League Inc., Spreuer Park Development, construction of baseball and softball fields at Spreuer Park, $10,000;
LaGrange County Department of Parks & Recreation, Delt Church Park Playground equipment, replacement of two current playground pieces, $7,439;
Junior Achievement of LaGrange County, Junior Achievement Capstone Experiences, sending Lakeland and Westview students to participate in JA Biztown and Finance Park, education on financial literacy, community, economy, and business management, $5,000;
Kate's Kart, Book distribution at Parkview LaGrange Hospital, provides new books to patients in all areas of the hospital, $1,500; and
Community Harvest Food Bank of Northeast Indiana, LaGrange County Farm Wagon Mobile Pantry Program, serving families with fresh produce, dairy products and other healthy foods at no cost, $1,500.
Each year, the Community Foundation seeks proposals for charitable projects and programs that help local nonprofit organizations provide services in LaGrange County. The Grants Advisory Committee reviews the submitted grant applications and makes recommendations to the Board of Directors who approve the grant awards.
The Community Impact Grants are made possible by the generosity of donors who give to the unrestricted and field of interest funds at the Foundation.