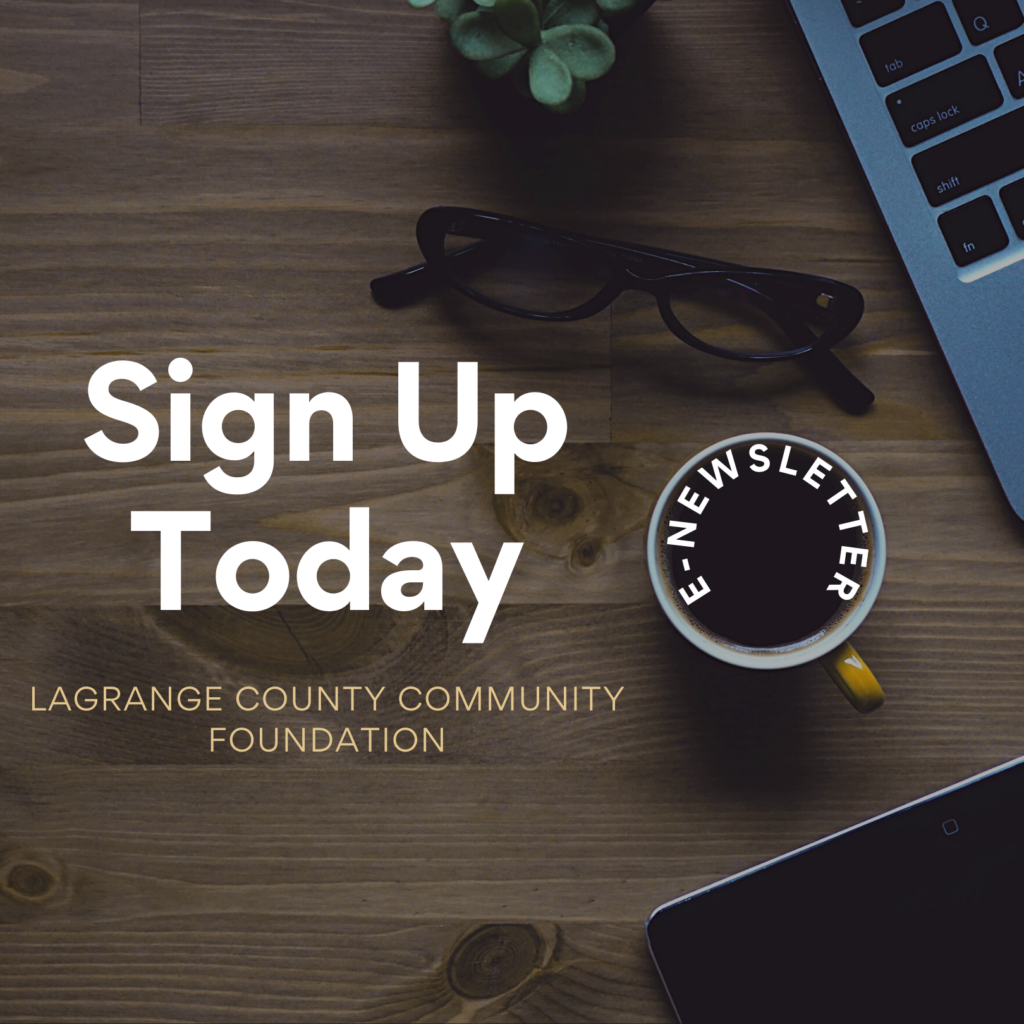 To get the latest information about the LaGrange County Community Foundation, check out our E-Newsletter. The Newsletter comes out once a month.
Our newsletter contains the latest things happening at LCCF; new scholarships, grants, events, awards, community happenings, volunteer information, what we are doing around LaGrange County and more.
You can sign up here. There are typically 1-2 emails a month.