The LaGrange County Community Foundation will be hosting a Grant Workshop on Wednesday, Feb. 20, from 4-5 p.m. at the Community Foundation.
The Foundation encourages those nonprofit or government organizations considering submitting an application in 2019 to attend.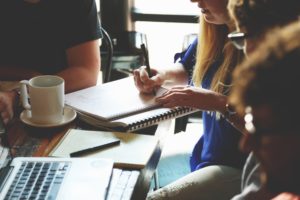 Topics at the workshop will include an overview of the Community Impact Grant Program, the online application portal, eligibility requirements and the elements of an effective application.
The Foundation will be conducting two funding rounds in 2019. Community Impact Grant applications are due April 1 and September 3. The application process will open online on January 31, 2019.
The LaGrange County Community Foundation is seeking proposals for innovative or creative projects with significant impact on the community. Eligible areas of funding include: arts & culture, recreation, health & human services, education and environment.
Information about the Community Impact Grant program, as well as the application and eligibility criteria is available on the Foundation's website at www.lccf.net/community-impact-grants.
An RSVP is required. Click here to register.