On April 30, 2021, we hosted a ribbon-cutting ceremony and open house to welcome our friends and family to the new facility located at 0045 N 250 W, LaGrange, IN. It was so wonderful to see everyone in person for this momentous occasion.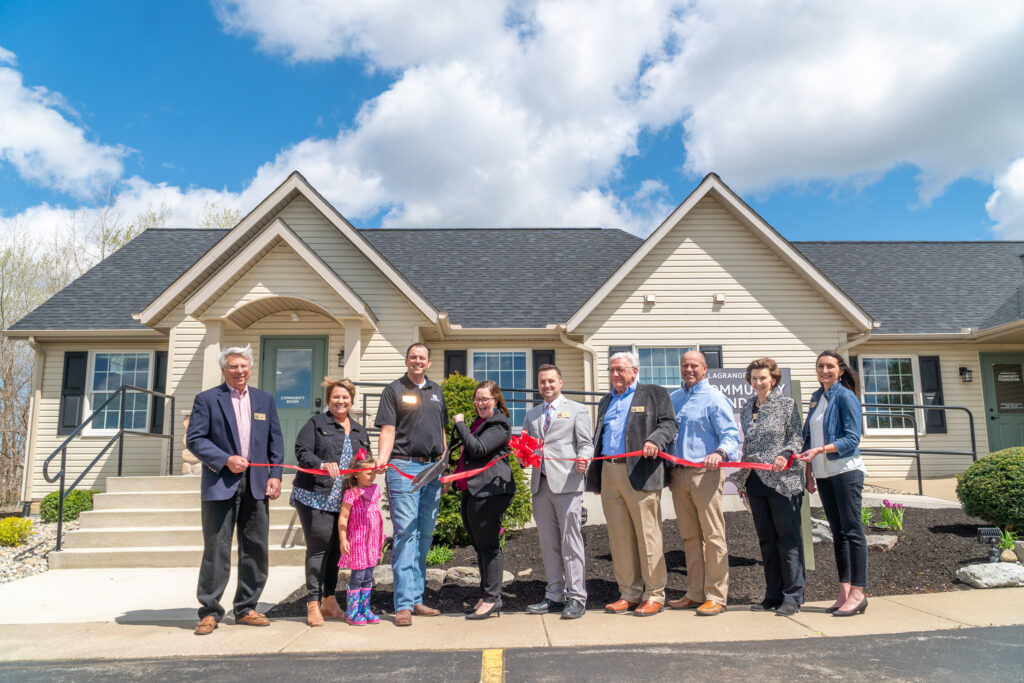 Guided tours throughout the afternoon showcased the 4,000 square foot facility, which included the state-of-the-art community room. The community room is available for local nonprofits to use free of charge. The new building is easily accessible for all and there is plenty of parking.
Here's a quick video recap, check it out.
Thank you for joining us on this beautiful day.
In case you are wondering about our previous building, it will remain vacant as the town of LaGrange and the EDC work on a plan to support revitalization in the area.