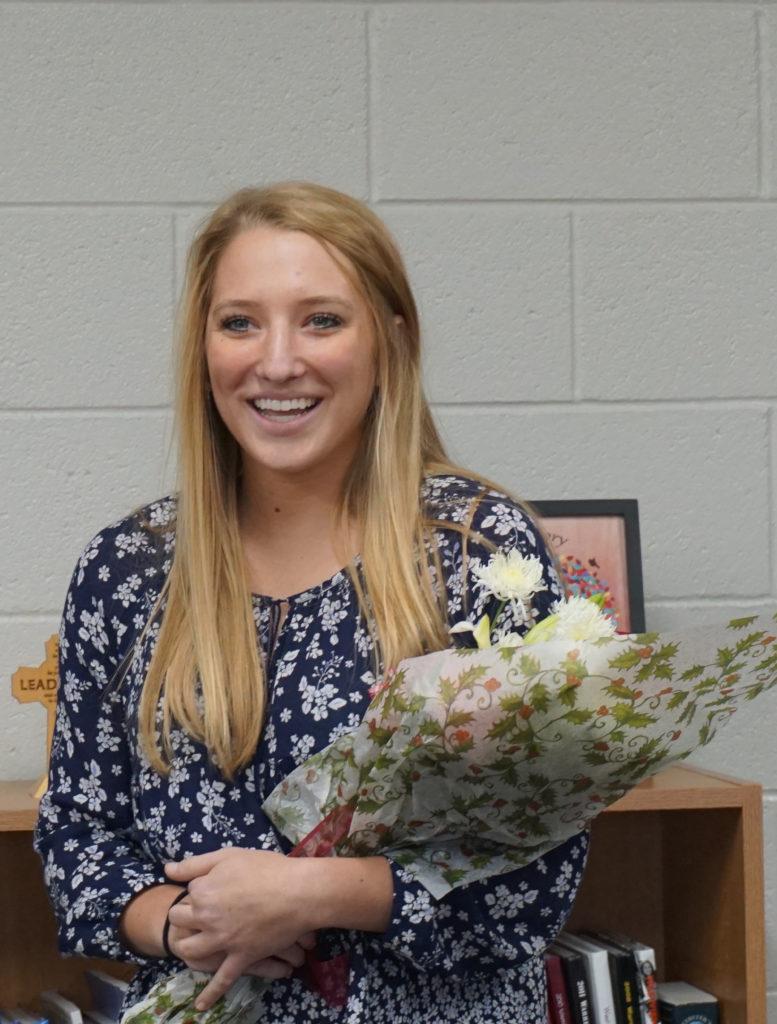 LAGRANGE ­— Grace Miller, a senior at Westview Jr.-Sr. High School, has been named the recipient of the LaGrange County Community Foundation's 2019 Lilly Endowment Community Scholarship.
Miller will receive a four-year, full-tuition scholarship to the accredited public or private college or university in Indiana of her choice, along with an annual $900 stipend for books and required equipment.
Miller is the daughter of Daryl and Stephanie Miller of Topeka. A three-sport student athlete in soccer, basketball and softball, Miller maintains a 4.05 grade-point average and is on track to be valedictorian.
She plans to pursue a pre-med chemistry degree with the goal of becoming a surgical physician assistant. Miller plans to attend Butler University.
Miller serves as the yearbook editor and vice-president of National Honor Society. She has participated in musicals, Champions Together and the Junior Plus mentoring program.
This year, 26 applicants participated in LaGrange County's Lilly Endowment Community Scholarship selection process. The foundation's Lilly Scholarship Advisory Committee narrowed the field to five finalists based upon criteria that included scholastic profile, leadership, school activities, community service, work history, essays and interview performance.
The committee's recommendations were forwarded to Independent Colleges of Indiana, the statewide administrator of the Lilly Endowment Community Scholarship Program, for final review and selection of the recipient.
Other finalists included: Bailey Schlabach and Allison Leszcsynski of Lakeland High School; Caterina Staton of Prairie Heights High School and Madilyn Kazmucha of Westview Jr.-Sr. High School. Each of the finalists will receive a $1,000 four-year renewable scholarship from the Lambright Leadership Scholarship Fund established by Kevin and Carrie Lambright in 2013.
Since 1998, a total of 38 Lilly Endowment Community Scholarships, including Miller's have been awarded in LaGrange County. The total amount awarded to local LaGrange County students through this opportunity exceeds $3 million.
The scholarships are a result of a statewide Lilly Endowment initiative whose primary purposes are to help raise the level of educational attainment in Indiana; increase awareness of the beneficial roles Indiana community foundations can play in their communities; and encourage and support the efforts of current and past Lilly Endowment Community Scholars to engage with each other and with Indiana business, governmental, educational, and nonprofit and civic leaders to improve the quality of life in Indiana generally and in local communities throughout the state.
ICI is a nonprofit corporation that represents 30 regionally accredited degree granting, nonprofit, private colleges and universities in the state. This year, 143 scholarships were awarded statewide; the number awarded is based on the number of full-time residents. LaGrange County was offered one award in 2019. There have been more than 4,600 scholarships awarded statewide since the beginning of the program.