The LaGrange County Community Foundation acquired property on December 30 which, by the end of 2020, will become the new headquarters for the Foundation.
We are thrilled to be able to increase the visibility and accessibility of the Community Foundation. We had been setting aside funds for several years, which allowed us to purchase the property using available cash – no mortgage was required.

Neal Wolheter, Board President
A portion of the cost of the building was funded using a gift the Foundation received at the beginning of 2019.  The remainder of the cost was funded using cash that had been set aside several years for this purpose.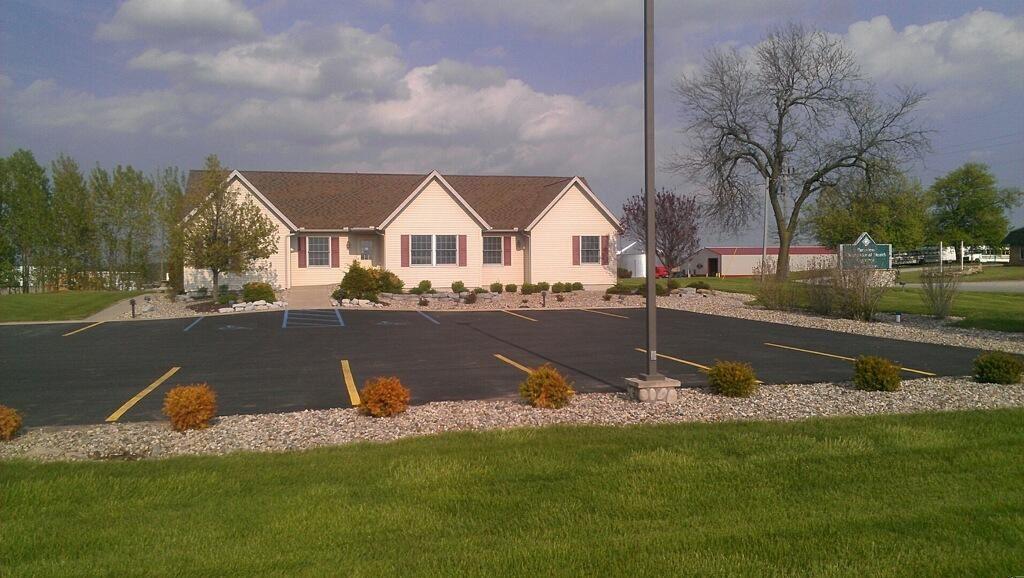 The property, located at the intersection of US 20 and 250 W, contains over 4,000 square feet of space along with a parking lot of 6,000 square feet. The Community Foundation expects to move into the new property sometime in the second half of 2020.
In addition to reduced operating costs, the new building will be more accessible to elderly and disabled patrons.  While the current Community Foundation headquarters is on the third floor of a building, at the new location all of the office space is on the same level and easily accessible using a ramp.
Greater visibility, lower costs and enhanced accessibility were the deciding factors, plus, the fact that we could finance the purchase without debt meant that this will be a great step forward and help the Community Foundation grow and prosper in the coming years."

Octavia Yoder, Executive Director of the LaGrange County Community Foundation
The Community Foundation plans to sell their existing property, located at 109 E. Central Avenue. They hope that the sale of that property could be part of larger downtown development efforts in LaGrange.