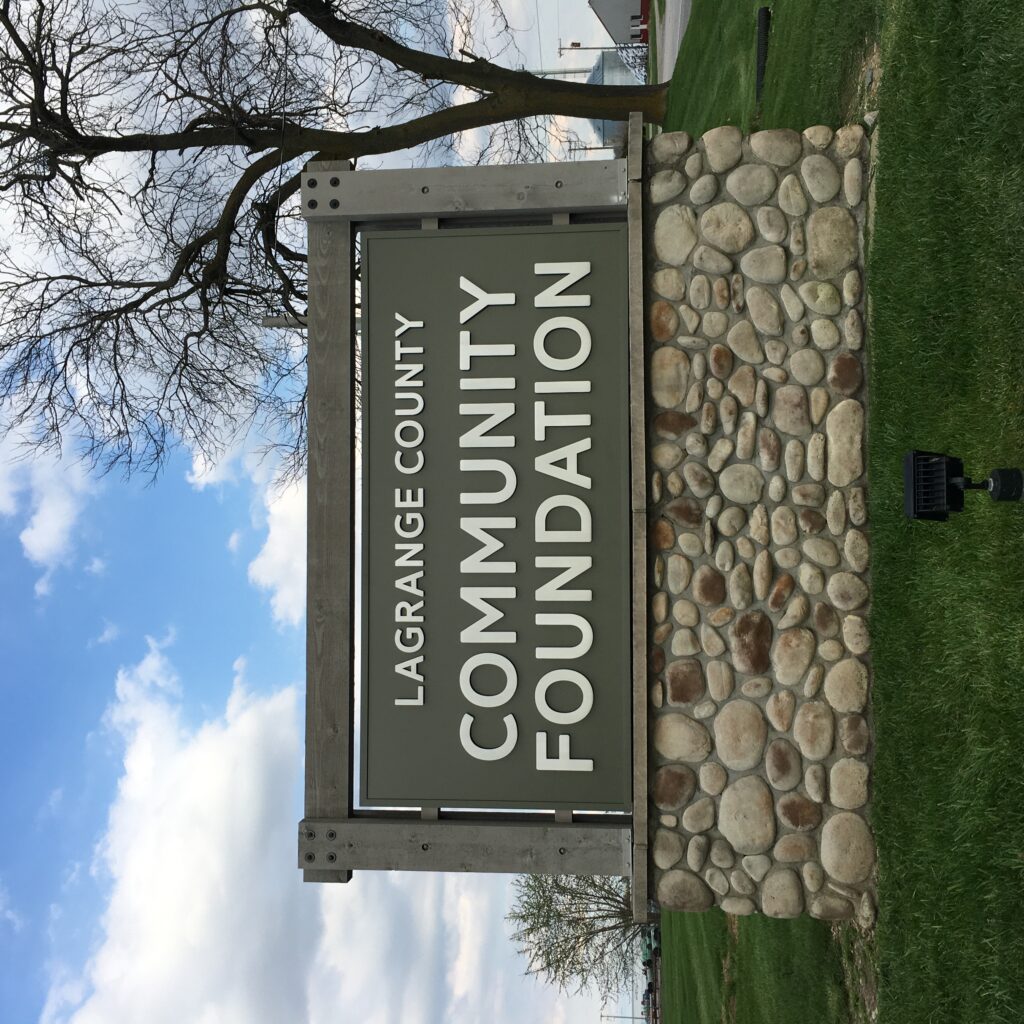 When I started working for the LaGrange County Community Foundation, I heard a familiar question: "What is a Community Foundation?"
In my many years in the workforce, I have had a variety of jobs. Many that I do today as the Marketing & Community Engagement Manager. But working for a nonprofit in this capacity was new for me. So, this was a great question to answer for myself as well.
A community foundation is a tax-exempt, nonprofit organization composed, primarily, of permanent funds created by many separate donors for the long-term benefit of the residents of a specific geographic area. Our geographic focus is LaGrange County, Indiana.
Three things set us apart from other charities:
Permanent Endowment Building
Broad, Flexible Grantmaking; and
Community Leadership.
Through Permanent Endowment Building we develop and maintain relationships with our donors, investing and protecting the principal of our donor's gifts, and distributing the earnings from these gifts based on the charitable intent of the donor.
Broad and Flexible Grantmaking is understanding our community's needs, re-directing charitable dollars over time and as community needs change. We offer grant opportunities to local nonprofits and make investments in community needs.
Community Leadership can encompass many things. Our organization seeks to be proactive, connecting people and ideas for the purpose of solving problems, to educate, and to find ways to better serve our community.
We are led by a volunteer Board of Directors, who represent the communities of LaGrange County. They direct our strategic vision and make decisions regarding investment of assets, charitable distributions, donor relationships, new donor funds and growing assets.
The LaGrange County Community Foundation manages more than 140 unique funds, each created for a specific charitable purpose. The Community Foundation works with each donor to identify the purpose and goal of their fund and manages the fund long-term on behalf of the donor. Some funds provide annual grant support to local nonprofits, while others provide scholarships for graduating seniors.
There are several ways to give and support community needs through the Community Foundation. You can add money to an existing fund or create a new fund, your choice! You can donate to an organization or give to a specific cause or interest.
Click here to see a list of the Foundation's charitable funds.
I hope this helps clarify things a little more! If you have ANY questions about the Community Foundation, how to give, about grants or scholarships, or even how you can volunteer, contact us HERE. We would love to assist you! 
The writer of this post, Sarah Hostetler, starting working for the LaGrange County Community Foundation at the end of March 2023.