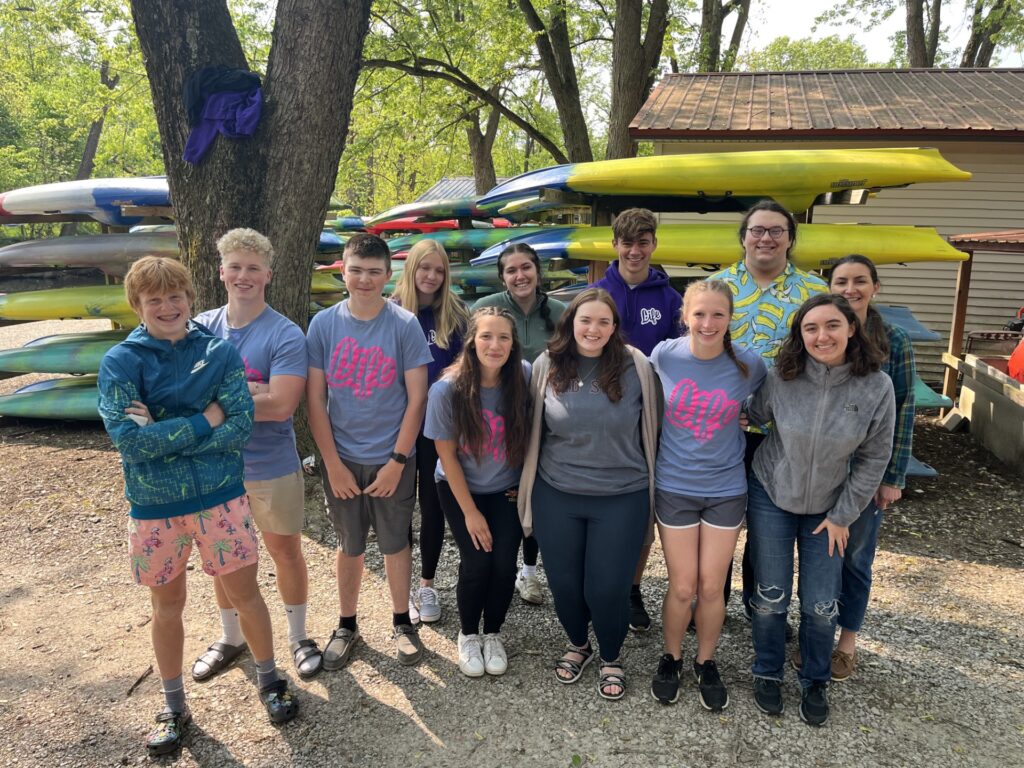 LIFE is a youth philanthropy group supported by the LaGrange County Community Foundation. LIFE members gain experiences in community service and charitable giving. The students also provide oversight to youth grant making funds at the Community Foundation.
During the 2022 – 2023 school year LIFE offered two grant cycles, awarding $19,676 to youth-serving organizations and school projects. We focused on after school programming and was able to award $4,000 in this area supporting LCYC after school photography program and Prairie Heights new e-sports program.
Our meetings were packed full of grant making decisions and LEAP planning. We broke into event committees to conquer and divide. LEAP is a one-day event for youth, grades 9 -12, from all three public high schools to learn about philanthropy, community service and leadership. We have guest speakers, breakout sessions, and some serious fun planned!
We began our community service projects in November with leaf pick up. We worked with LaGrange County Council and Aging to pick up leaves from local homes. In March we connected with LaGrange County Parks & Recreation to help them prepare for Maple Syrup Days. Cleaning, organizing, and setting up table and chairs for the event proved to be a very productive afternoon.
Jamelle Godlewski from Lead and Impact shared about leadership and what type of leaders there are. Rustin Krapfl of Agape Missions of LaGrange County shared the six lessons in leadership. Both guest speakers provided great insight on necessary skills for leadership.
And the last LIFE event took place at The Trading Post Outfitters. We completed one last community service project, trash pickup along the river.
As we plan for next school year, we hope to continue encouraging philanthropy in our community and peers.
Leanna Martin, Program Director | LIFE Navigator