Through its Community Impact Grant program, the foundation aims to support nonprofit needs and provide innovative programs and services in LaGrange County.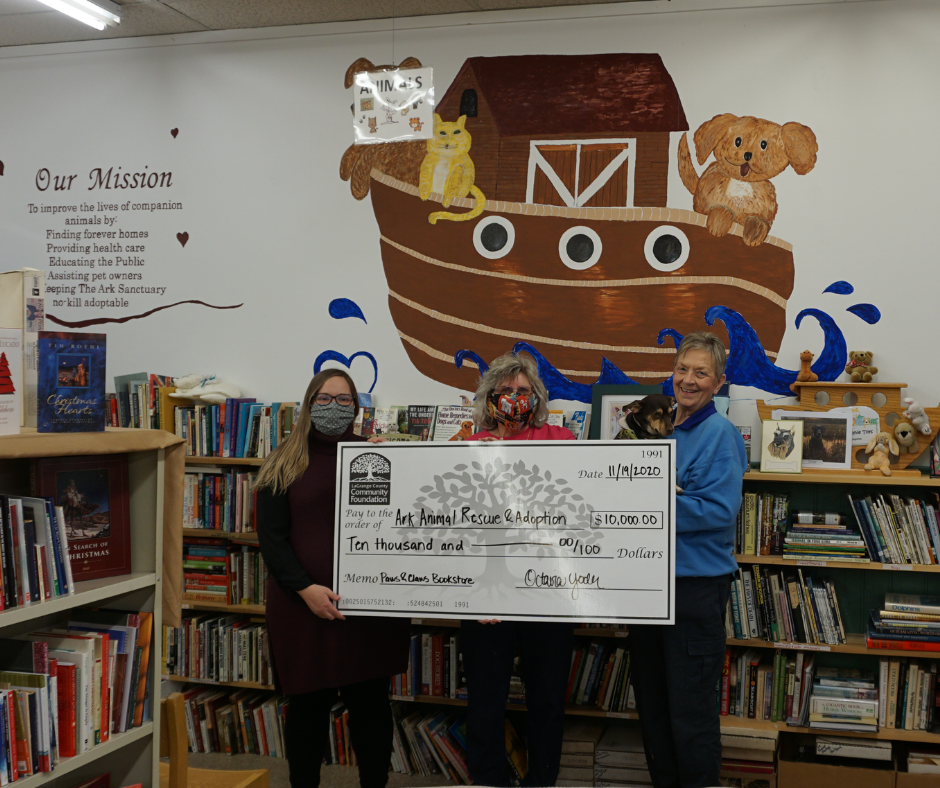 Ark Animal Rescue and Adoption was among the five organizations who received funding this fall. The Community Foundation awarded Ark Animal Rescue and Adoption $10,000 for the new roof at the Paws and Claws Bookstore in Howe. The bookstore provides slightly used books to readers of all ages. All books sold are on a donation basis and volunteers staff the bookstore. All donations directly benefit the Ark Animal Rescue and Adoption. The grant supported the replacement of the roof at the bookstore.
The 2020 Community Impact Grant Fall awards include:
Each year, the Community Foundation accepts proposals for charitable projects and programs that help local nonprofit organizations provide services to LaGrange County families and individuals. The Grants Advisory Committee reviews the submitted grant applications and makes recommendations to the Board of the Directors who approve the grant awards. The grants are made possible through the generosity of donors who have supported the unrestricted and field of interest charitable funds at the Community Foundation. 
If you would like to support the Foundation's efforts, please click below and be sure to designate your donation to the Caring Community Grant Making Fund.