Each year, we are honored to shine the spotlight on volunteerism in LaGrange County. We ask the community to share the stories of people making a difference in our community and honor the volunteers through the Heart of Gold Award.
We received nine nominations for our 12th annual Heart of Gold Award. For the first time in the award's history, the Community Foundation selected two individuals for the top volunteerism honor: Dean Domer of Wolcottville, and Shanan Staton of Mongo.
We made the surprise announcement at our Annual Meeting on August 31 at the Blue Gate Garden Inn in Shipshewana.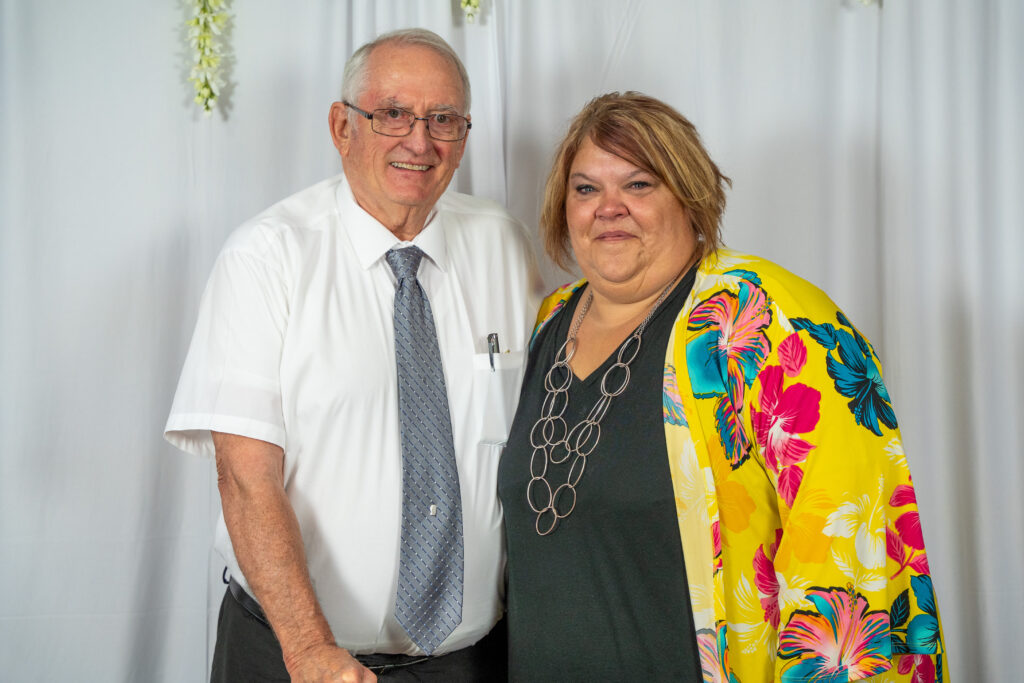 For the past 30 years, Dean has been volunteering for the Little League as a baseball coach, the Lion's Club Egg Hunt, BBQ, and numerous fundraisers and events. He has served on the LaGrange County Economic Development board, Wolcottville Town Board, the Lakeland School Board, and is a member of the Wolcottville Lions Club. Dean is recognized by youth as he has served as a sports official for decades.
Shanan is an active volunteer in the Mongo and Prairie Heights community. She volunteers for the Mongo Community Development Association, summer parks programs, Stroh Little League, H.O.B.O., the Community Harvest Food Bank, Reason 4 Hope, Mongo UMC Youth Group, NELCC car show, Mongo UMC Food Pantry, and Prairie Heights Athletics and Student Council.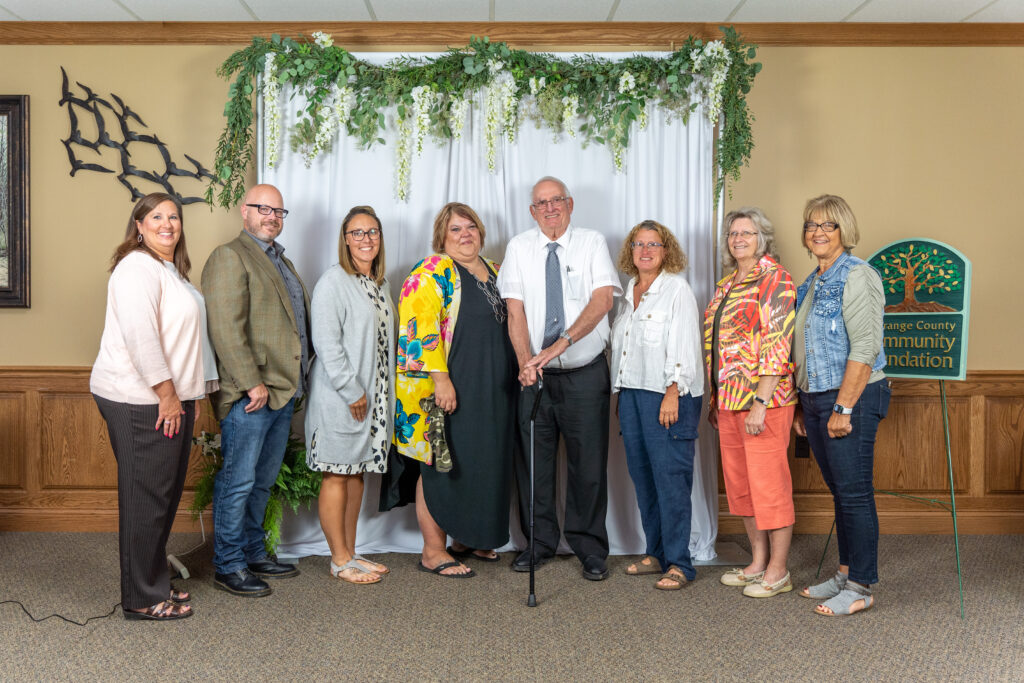 All nine community volunteers were honored at the Annual Meeting, though, they deserve more than recognition. The time, energy, and commitment each of the nominees put into their volunteer efforts is beyond measurable. We are truly blessed to have such kind-hearted volunteers serving our community.
2021 Heart of Gold Nominees
Brett Bateman, Howe
Carolyn Hostetler, LaGrange
Dean Domer, Wolcottville
Jamelle Godlewski, LaGrange
Lauri Couture, Shipshewana
Linda Simmons, Howe
Matt Gingerich, Shipshewana
Melissa Bateman, Howe
Shanan Staton, Mongo
Each nominee was able to direct a $500 grant to the favorite LaGrange County charity of their choice. The Heart of Gold recipients were given the honor of directing a $1,000 grant toward their favorite charity.
Previous Heart of Gold recipients are Erica Cook, 2020; Richard Yoder, 2019; Larry Strayer, 2018; Kevin Lambright, 2017; Steve Sherck, 2016; Sue Keenan, 2015; Jack Miller, 2014; Randy Packer, 2013; Colton Strawser, 2012; Rhonda Bartlett, 2011; and Dave Clark, 2010.